Bobbi Dedman Practitioner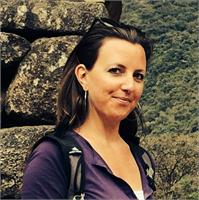 The first time I received a Thai Massage I left feeling energized with a sense of calmness and I instantly knew that I wanted to learn the craft . I'm always searching for ways to relieve stress, clear my mind and find an overall balance in my life. I find that Thai massage does just that and now
I'm dedicated to learning and helping others achieve the same. I took my training here in Toronto with Bahn Thai Spa and couldn't be happier to find such a fulfilling and rewarding practice. Recently, I journeyed to Chiang Mai, Thailand and completed my Level 2 & 3 training at our affiliated school, ITM.
Pressure: Soft to Moderate
Bobbi Dedman Practitioner is currently not instructing any classes.